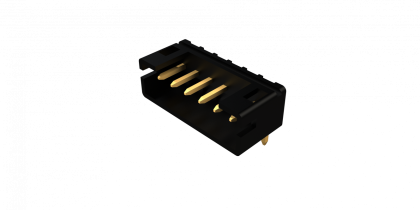 The EDAC E-WTB wire to board connectors provide a reliable and economical connection. These shrouded headers are available in a variety of positions. Right angle, vertical, SMT or through hole mounted to the PCB, these connectors are ideal for use in wire harness applications and can be customized to meet your design parameters. Compatible with leading industry connectors as drop in replacements.
Wire to Wire and Wire to Board Connectors Brochure:
Interconnect Solutions Brochure:
---
Wire to Wire and Wire to Board Connectors Series
| Series | Description |
| --- | --- |
| 140 Series | In-Line Connectors | Wire to Board | 2.00mm Pitch |
| 520 Series | Hermaphroditic In-line Cable Connector |
---
What is a Non-waterproof Inline Connector Housing?
The 140 series Non-waterproof Inline Connector Housing is an insulator that targets on high-density connection of internal wires to PCB. It accommodates 24-30 AWG Wires with the contact termination options of female crimp contact 140-941-290, while the male contact has pre-installed to the housing. The contact spacing is 2.00mm and 2 to 16 positions are available.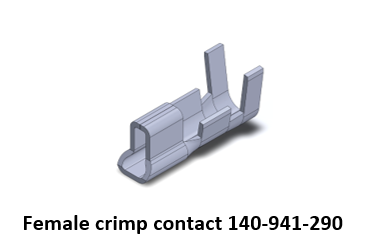 Tools for Non-waterproof Inline Connector Housing
The hand crimp tool 140-281-201 with locator is available to crimp the contact 140-941-290. In order to crimp the contact, open the crimp and place the contact into locator slot. Then, partially close the crimper until the contact is held in place. Insert the wire into the contact, close the crimper until the ratchet releases. At last, remove the crimped contact and check for good crimping quality. Note that the wire insulation (I) is properly located on the insulation barrel (IB) of the contact and wire copper (W) on the wire barrel (WB) of the contact.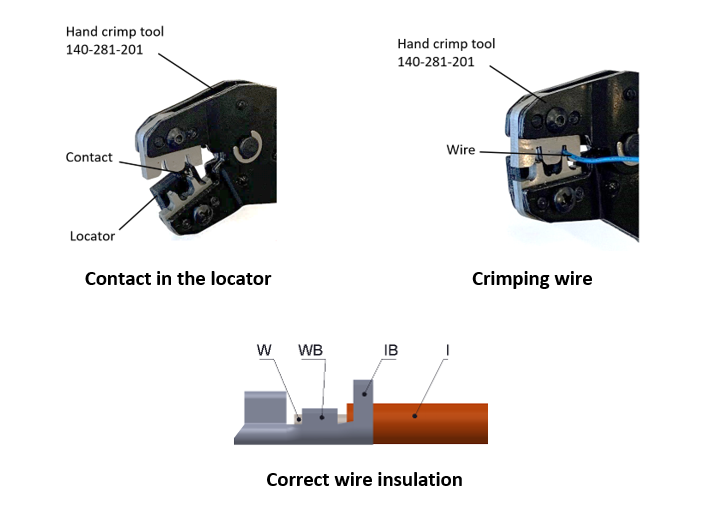 After crimping, the contact can now be inserted into the housing manually. The slot on the housing is designed to lock the contact, avoid loosening from the housing and male contact, and allow a stable connection of the inline connectors. Once the contact is inserted, same as waterproof inline connector, insertion of the contact is IRREVERSIBLE. No insertion or ejection tools are available for 140 series inline connector.


We continually update and advance our products to ensure that our customers have access to the latest and best products available. Contact us for additional information.