What is EDAC'S Double Latch Technology FOR WATERPROOF INLINE CONNECTORS?
EDAC's Double Latch Technology insures superior shock and vibration resistance to a fully waterproof Inline connector. During the connection, the plastic latches on the top and bottom of the receptacle connector slides into the housing until they reach the slots. The slots lock the latches between the male and female inline connector and push both sides of the press to unlock. The combination of the double latch technology and waterproof technology offers a ruggedized inline connector that secures the connection in various harsh environments. Series 560 and 572 Double Latch Inline Connectors with 1, 2, 3, or 5 positions are available.
3d view of double latch inline connector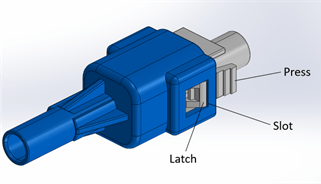 section view of hatch and slot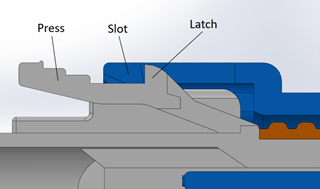 Inline Connector Vibration Test
The vibration test and mechanical shock test of 560 series male and female waterproof connector as well as female and PCB header were conducted with the standard MIL-STD-202G 201. In the test, the sample is connected to the transient monitoring state in 3 axis, 2 hours for each axis in a frequency range of 10Hz-55Hz-10Hz and maximum amplitude of 1.52mm. During the test, the connector did not appear more than 1ms interrupt phenomenon and the low-level contact resistance was around 5mΩ to 7 mΩ and was below and equal to 8mΩ after the test. The sample did not fall off, rupture and damage, and the sample connector joint did not separate throughout the test.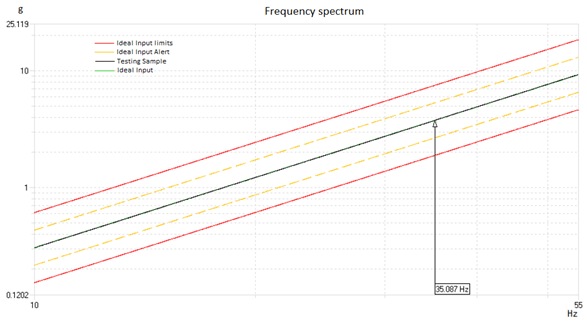 Test Curves of X and Y Axis

inline connector Retention Force Test
Retention Force Test was conducted to test the retention force of both male and female single latch and double latch inline connectors. The samples were clamped on the Tensile Testing machine and no external force was introduced to the latch before the test. The connectors were pulled at the rate of 25mm/min speed and the retention force was recorded digitally. The results show that the average retention force of double latch connector is ~10kgf, which is 20% more resistant than the single latch connector of ~8kgf average in the same tension speed. In short, double latch connector provides a more reliable and ruggedized option to the users for the applications in harsh environments.
retention force test setup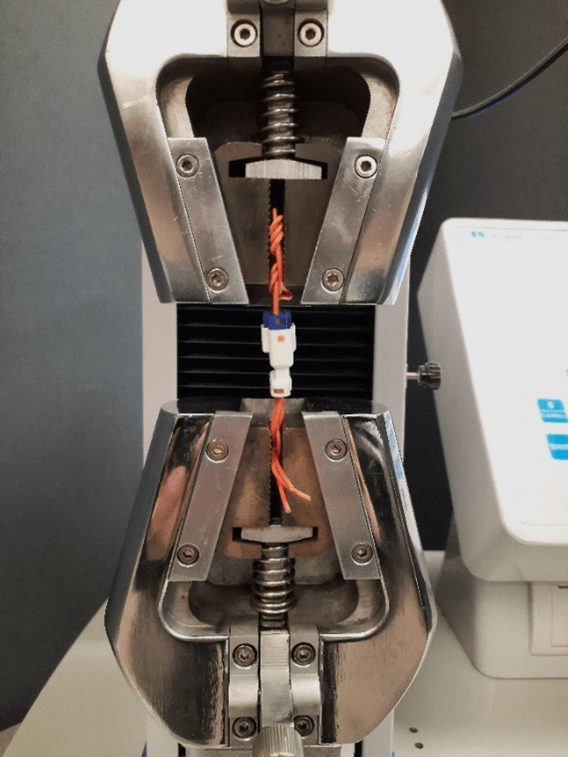 We continually update and advance our products to ensure that our customers have access to the latest and best products available. Contact us for additional information.