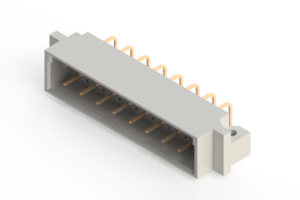 EDAC DIN connectors are fully compliant with 41612 standards. High density metal to metal connections provide a high continuity interconnect solution in backplanes. Contacts can be fully loaded or selectively loaded to protect against cross talk in high speed applications.
DIN 41612 Header Connectors Brochure:
Interconnect Solutions Brochure:
---
Din Header Connectors Series
---
What is a DIN header connector?
DIN header connectors are plug (pin) and receptacle (socket) style connectors designed around the DIN 41612 specification. They are available in a number of types, having different contact spacings and voltage ratings. The most common types are B (2 rows of 32 contacts), and C (3 rows of 32 contacts) with a standard 2.54mm contact spacing when fully loaded. The current rating is 2 amperes. Contacts can be selectively loaded in single, dual or 3 row configurations. Smaller size versions are also available.
Engineering options
Din header connector plugs come standard with right-angle PCB orientation and receptacles with vertical orientation. Inverse versions with vertical plugs and right-angle receptacles are also available. Contact types include standard PCB and wire wrap, along with press-fit PCB and press-fit wire wrap tails. Mounting options include through hole or with boardlocks.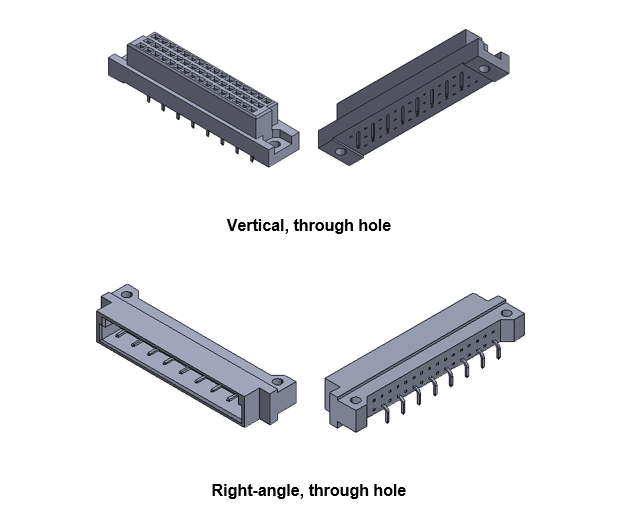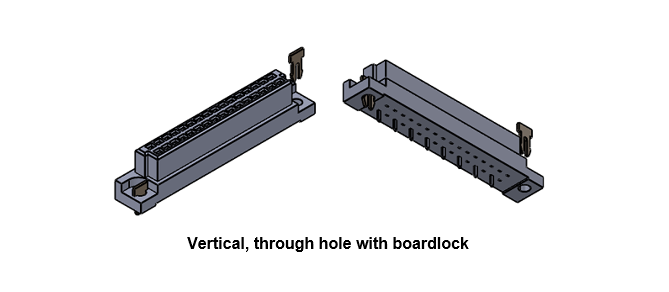 We continually update and advance our products to ensure that our customers have access to the latest and best products available. Contact us for additional information.