Rectangular connector EDACON Hermaphroditic contact design
The Edacon hermaphroditic contact design with four self-cleaning contact mating surfaces provides a gas tight connection.

Engineering options

Various contact termination options are available for rectangular connectors which include P.C. tail, crimp, wire hole and wire wrap.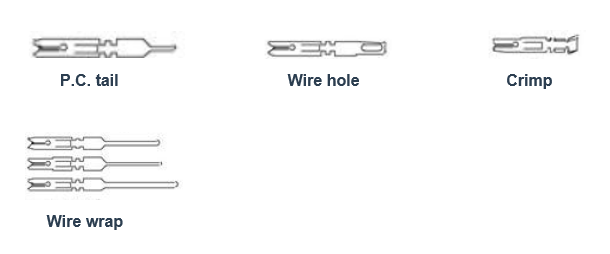 We continually update and advance our products to ensure that our customers have access to the latest and best products available.
Contact us for additional information.