Hood, back shell, AND cover options
Metal or plastic covers are available with side or top cable entry.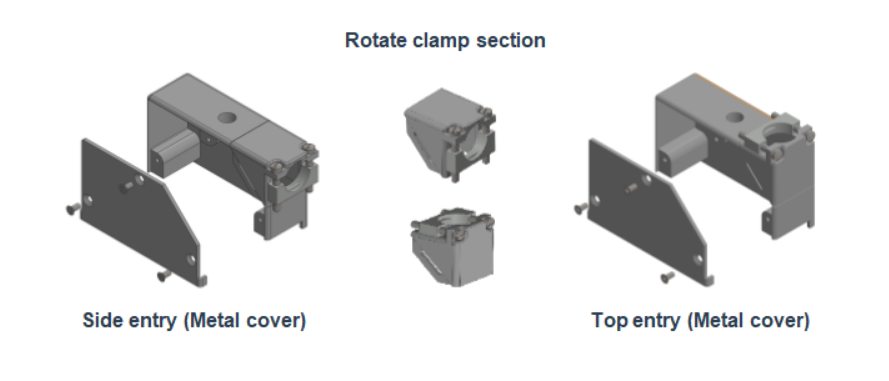 The cable entry on the metal covers can be changed by the customer. To change the orientation, remove the 3 screws holding the side plate to the cover housing. Remove the stationary clamp section and rotate to the desired position, top or side, reattach to the cover housing, and replace side plate and screws. From side to top, or top to side, either cable entry is possible with the metal covers.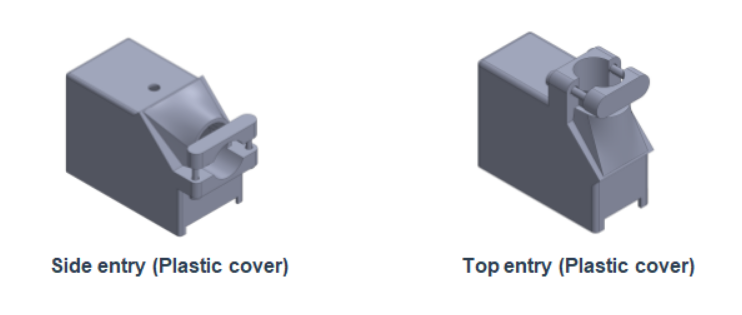 What is a rectangular connector hood?
The hood, back shell or cover is a feature that can be added to our rectangular connectors. The hood protects the contacts from dust and debris and includes a clamp to provide strain relief for the cable connected to the contacts.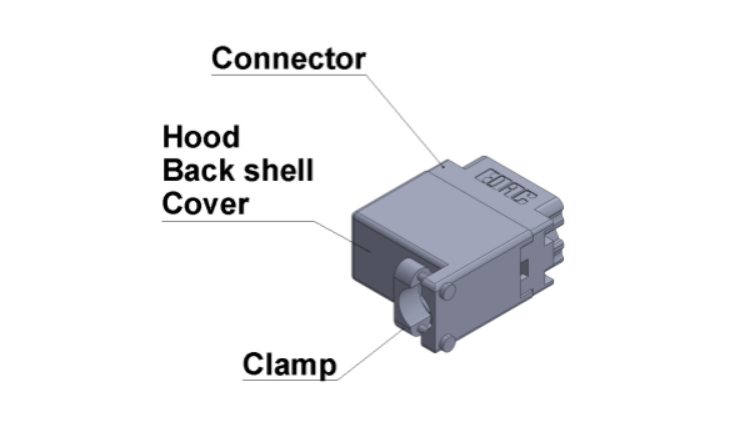 Rectangular connector hardware options.
Various hardware options are available including actuating screws and locknuts, polarizing guide pins and guide sockets. The plug and receptacle insulators can be fitted with either the actuating screw or locknut and the polarizing hardware can be adjusted in the field to create 288 different mating combinations.
When requiring an actuating screw, the 90 & 120 pin size connectors are fitted with a removable knob to help facilitate the higher mating forces.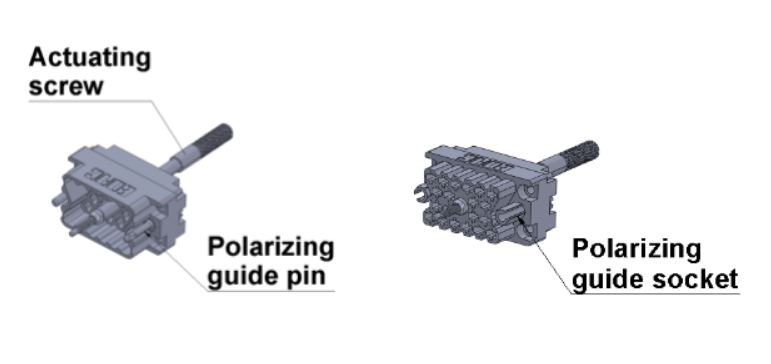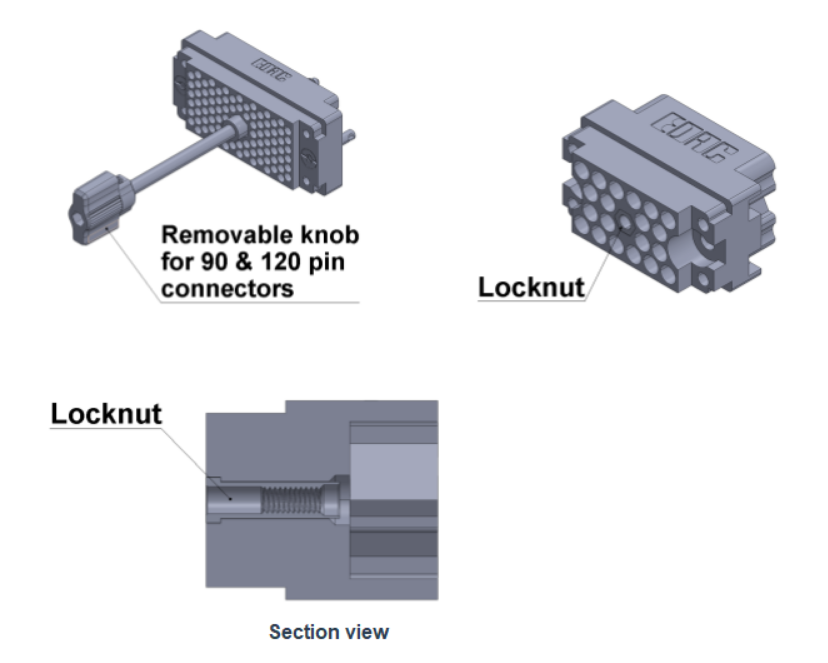 We continually update and advance our products to ensure that our customers have access to the latest and best products available. Contact us for additional information.