What is a vertical PCB D-Sub Connector?
Vertical PCB D-Sub connectors are used to make wire-to-board or board-to-board connections. Vertical PCB D-Sub connectors when mated with a wire wire D-Sub connector (solder cup, crimp style or IDC) will provide a wire-to-board connection and when mated with another PCB D-Sub connectors (vertical or right-angle) will provide a board-to-board connection.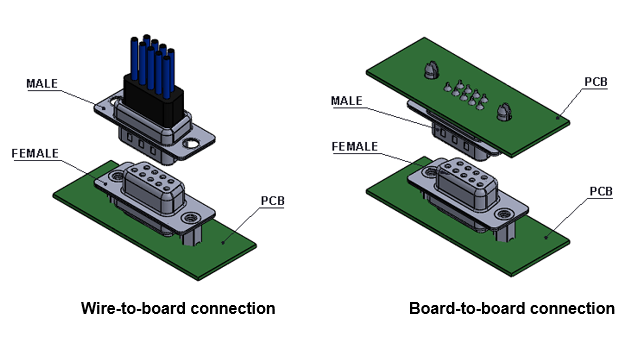 Vertical PCB D-Sub Connector Engineering options
Various mounting options are available for vertical PCB D-Sub connectors which include through holes, threaded holes with boardlocks, threaded clinch nuts (board or mating side) and threaded standoffs with or without boardlocks.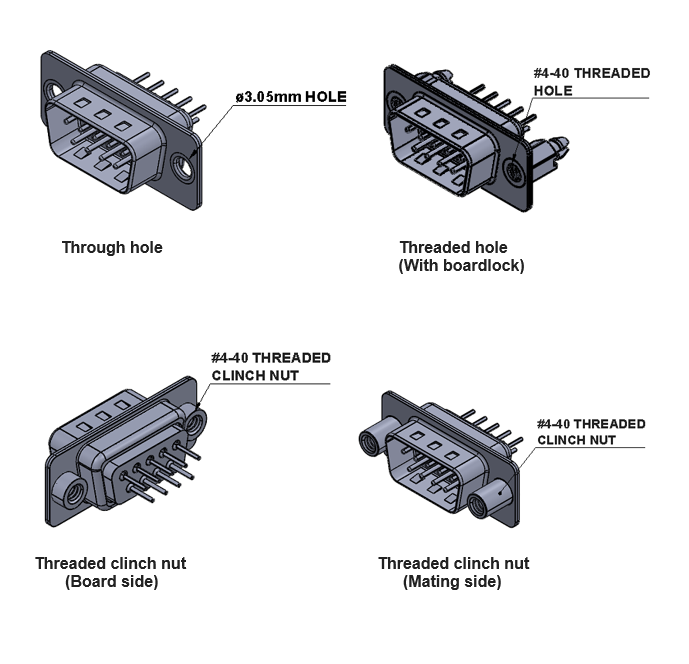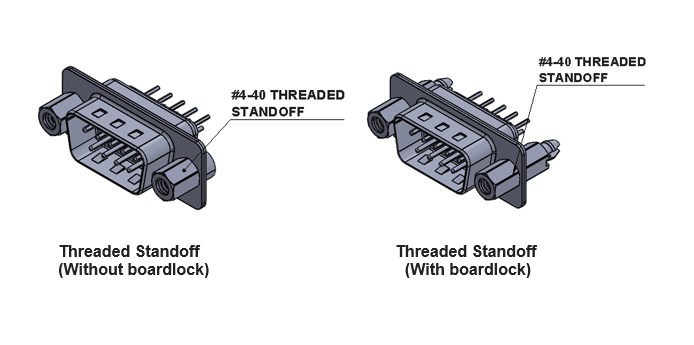 We continually update and advance our products to ensure that our customers have access to the latest and best products available. Contact us for additional information.