What is a micro USB connector?
A miniaturized version of the USB, the Micro interface was developed for connecting compact and mobile devices, such as smartphones, MP3, GPS, photo printers and digital cameras.
Micro usb connector Engineering options
Micro USB's are available in 3 different versions, which include Micro-A, Micro-B and Micro-B 3.0.
Micro USB type "A" and type "B" are the smallest USB connectors available. The USB 2.0 Micro-B can support the high-speed transfer rate up to 480 Mbps and up to 5 Gbps for 3.0 . This plug is the standard shape used on newer mobile devices and can fit into a USB 3.0 Micro-B receptacle. However, USB 3.0 Micro-B plugs (male) cannot fit into USB 2.0 Micro-B receptacles (female).

The USB 3.0 Micro B connector is found on USB 3.0 devices. This connector is designed to carry data and power in USB SuperSpeed applications. Cables with this connector cannot fit into USB 2.0 or USB 1.1 devices.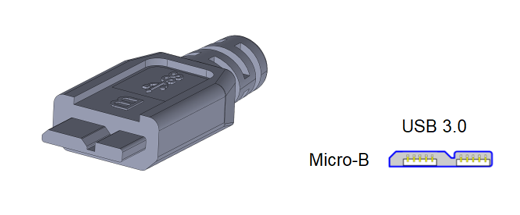 We continually update and advance our products to ensure that our customers have access to the latest and best products available. Contact us for additional information.

---