Card edge connector termination and mounting options
Card edge contact termination options
The contact termination determines how the contacts will be connected to a PCB, wire, or extender board.
contact termination Engineering options
Card edge mounting option

The mounting option will determine how the card edge connector will be fixed onto the P.C. board or other rigid surface such as a card rack.
mounting Engineering options

Shown below are different options to mount a card edge connector including, through hole, floating eyelets, threaded inserts, side mounting holes and no mounting lugs.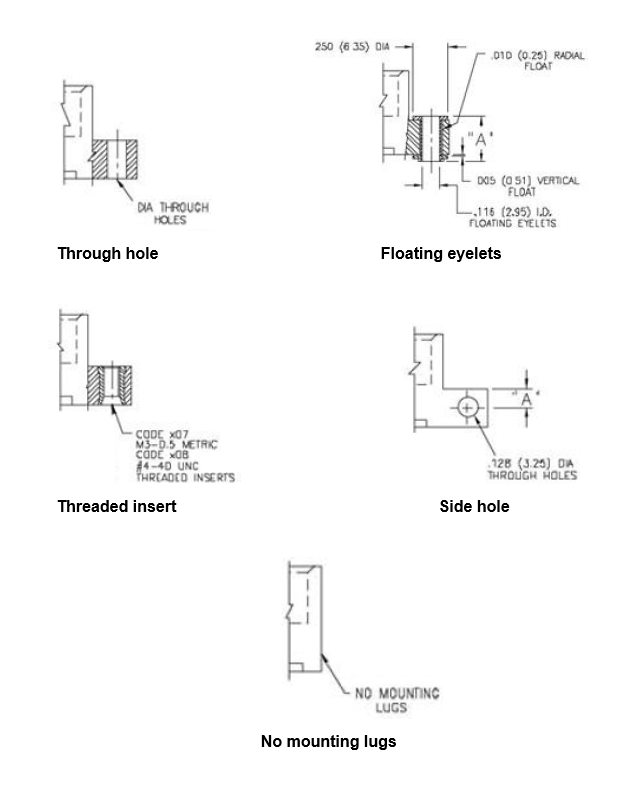 We continually update and advance our products to ensure that our customers have access to the latest and best products available. Contact us for additional information.