What is a Cable/Wire D-Sub Connector?
D-sub cable/wire connectors are used to make a wire-to-wire or wire-to-board connection.
WIRE D-SUB CONNECTOR Engineering options
There are many types of D-sub cable/wire connectors which include D-Sub connectors with solder cup, IDC or crimp style terminations.
The D-Sub connectors with solder cup contacts have a cavity into which the stripped and tinned wire is inserted and then soldered.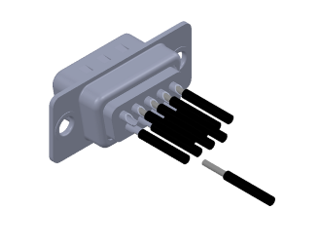 The D-Sub connectors with crimped contacts are wired by inserting a stripped end of wire into a cavity at the back of the contact. The cavity is then crimped using a crimping tool. The contact is then inserted into the connector, where it is locked. Pins can be removed later with a tool inserted into the back of the connector. This "rear disconnect" is useful if the pins on the device are ever damaged.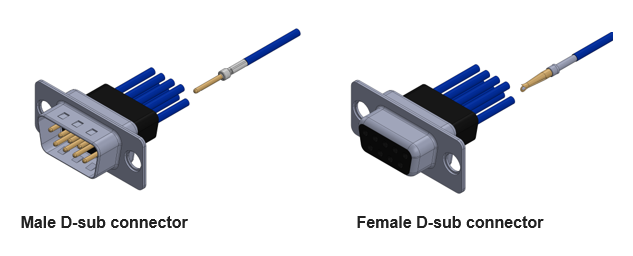 The IDC connectors (Insulation Displacement Contact) are designed to be connected to the conductor(s) of a flat cable. The flat cable is pressed against the contacts, the rear of which is fork-shaped, which then pierce the insulation of all the wires simultaneously.


We continually update and advance our products to ensure that our customers have access to the latest and best products available. Contact us for additional information.