DB9 connectors have been a common serial port connection for decades. Nine positions are available for data transfer and the shell automatically grounds to the chassis. These nine pin connectors come in vertical or right-angle orientations for top or side entry of cables. D-subs are available in a wide range of plating options to meet application cycles plus a wide range of mounting options for very secure connections.

---
DB9 Connector | EDAC
What is a DB9 Connector?
The DB9 connector (originally named DE-9) is an analog socket, with 9 pins, from the D-Subminiatures (D-Sub) connector family. The DB9 has the smallest "footprint" of the D-Subminiature connectors. The prefix "D" represents the D-shape of the connector shell. The DB9 connector is mainly used in serial ports, allowing asynchronous data transmission according to the RS-232 standard (RS-232C). Note that there are DB9-DB25 adapters that easily convert a DB9 socket to DB25 and vice versa.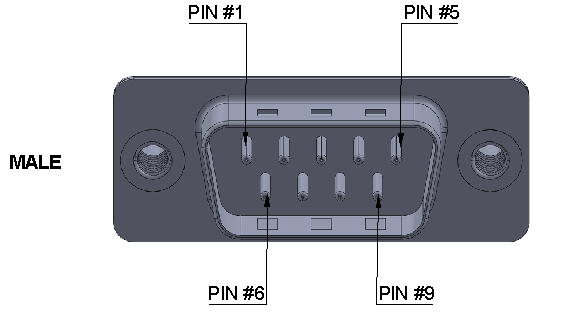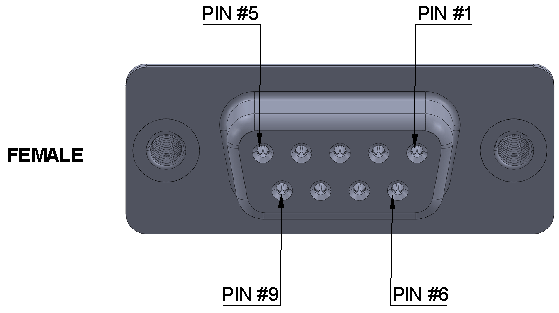 DB9 Engineering option
There are at least three types of cable end D-Sub connectors. They are differentiated by the method used to attach the wires to the contacts: soldering, insulation displacement or crimping.
1. DB9 DSUB connector with Solder Contacts
The solder contacts have a cavity into which the stripped and tinned wire is inserted and then soldered.



2. DB-9 DSUB connector with Insulation displacement contacts (idc or i.d.c)
The insulation displacement contacts (I.D.C.) are designed for automated assembly. A flat cable is pressed against the contacts, the rear of which is fork-shaped, which then pierce the insulation of all the wires simultaneously.


3. DB9 DSUB connector with Crimped contacts
The crimp contacts are wired by inserting a stripped end of wire into a cavity at the back of the contact. The cavity is then crimped using a crimping tool. The contact is then inserted into the connector. Pins can be removed later with a tool inserted into the back of the connector. This "rear disconnect" is useful when the pins on the device are damaged.



DE9 DSUB CONNECTOR TERMINATION STYLES - STRAIGHT AND RIGHT-ANGLE

There are also two types of PCB mounted connectors, straight or right-angle termination styles. This type of connector has built-in solder tails for easy mounting on a PCB.
STRAIGHT termination -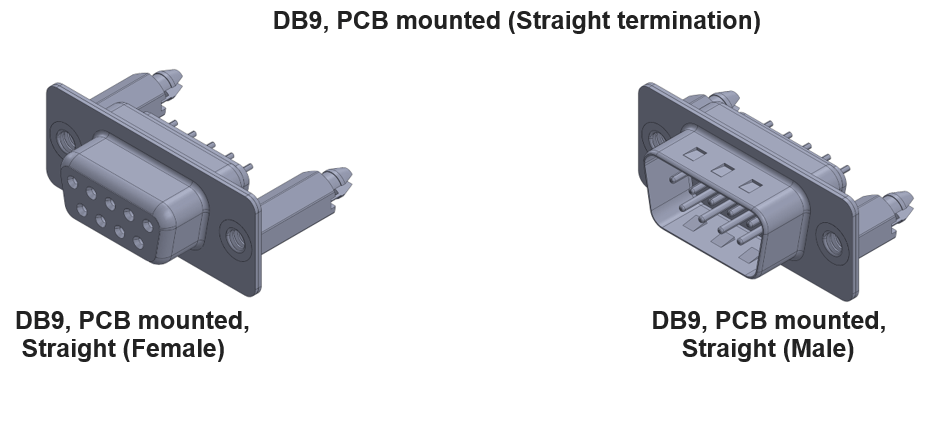 RIGHT-ANGLE termination -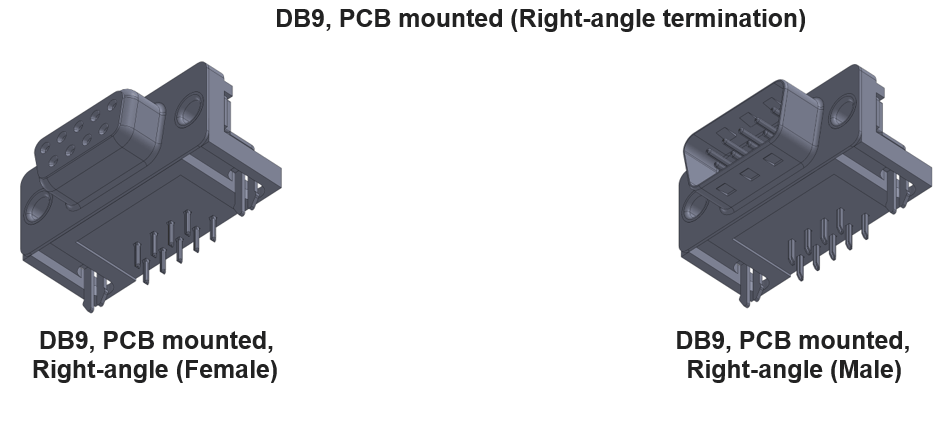 DB9 D-SUB connector BACKSHELLS
D-Sub backshells enclose the junction between the conductors in a cable and the contacts in the connector assembly. These are available in plastic for standard applications, or metal for industrial applications.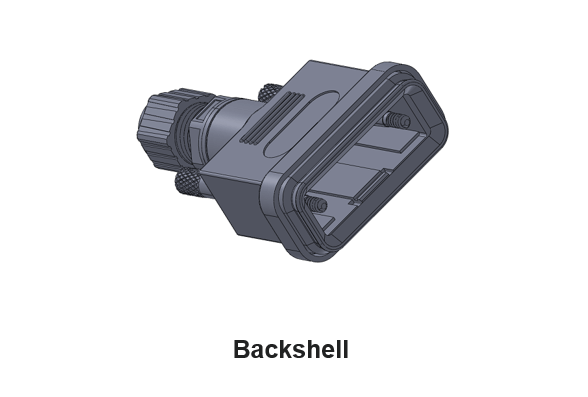 Other commonly known D-subs are DB15 connectors and DB25 connectors.

Contact us at EDAC for more information! Experience makes the difference.
---
Related Categories