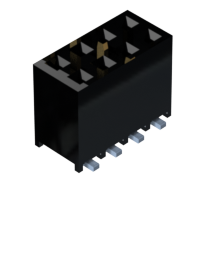 The EDAC E-Socket receptacle headers mate with the E-Pin plug headers providing a reliable and economical BTB connection. A wide variety of sizes, in single, two or three row configurations. Multiple contact spacing options, and contact plating options, and are available in vertical or right angle, for through hole or SMT mounting to the PCB. These headers are easily customized to facilitate special mating heights, special contact bends, and much more.
Socket Header Connectors Brochure:
Interconnect Solutions Brochure:
---
---
What is a Socket Header connector?
A socket header connector is a female (receptacle) connector with metal contacts, which are inserted into a plastic base. Most often manufactured with single or dual rows, socket headers are also available with 3 or more rows. Socket header connectors are typically mated with pin header connectors (plug) providing a reliable and economical board-to-board connection.
Engineering options
Socket header connectors are available in vertical or right-angle orientations and can be supplied with PC tail (through hole) or SMT (surface mounted) termination styles. SMT style parts can be supplied with alignment posts to help facilitate placement onto the PCB prior to soldering. Socket headers are available for top mating or both top and bottom. These connectors are easy to customize.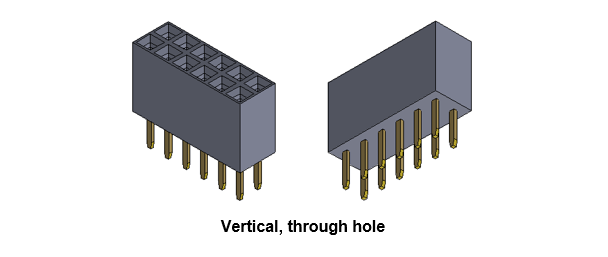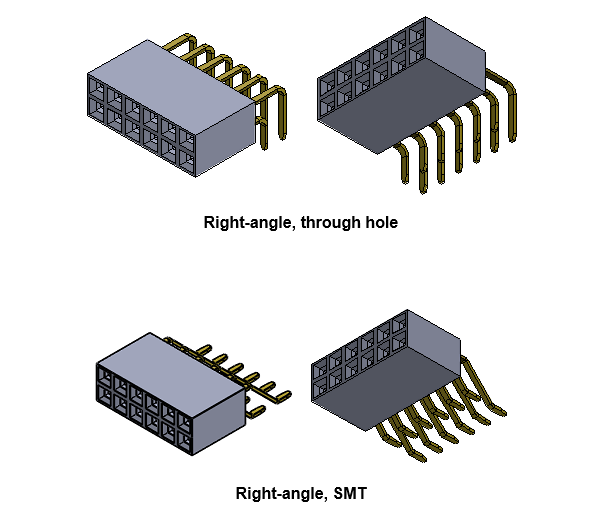 We continually update and advance our products to ensure that our customers have access to the latest and best products available. Contact us for additional information.