Edge Connector Card Guides and Polarizing Keys

What is a card edge connector card guide?
The card guides are attached to the card edge connector to help ensure proper alignment when inserting the mother or daughter card into the connector slot.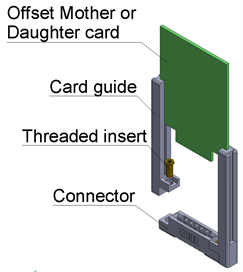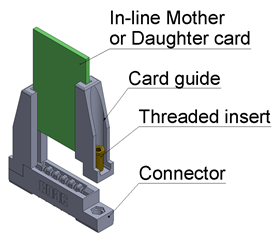 Card guide engineering options

In-line or offset card guide options are available. Card guides can be purchased factory installed or can be purchased separately and assembled in the field.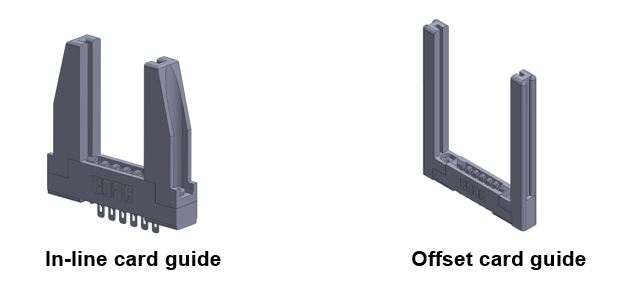 What is polarizing key?
A polarizing key is a feature that can be added to a card edge connector so that only the proper PC board can be inserted into the connector. The key acts as a stop and prevents improper boards from being inserted into the connector. Only boards with a cut out matching the location of the polarizing key in the connector can be inserted into the connector. The key also prevents a PC board from being inserted incorrectly/backwards into the connector.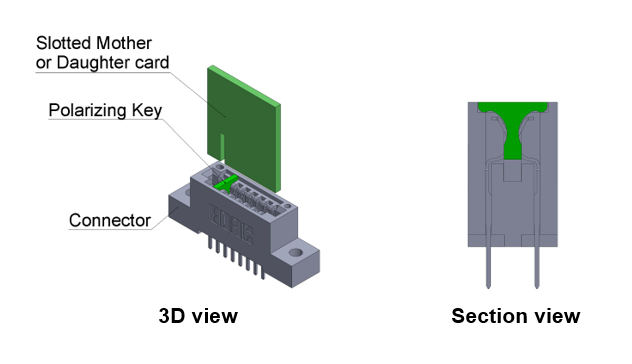 Polarizing key engineering options

There are four basic keying options, in-contact, between contact, molded in-contact, molded between contact. In-contact keys are installed or molded over a pair of contacts in the connector. The more common between contact key is installed or molded between two pairs of contacts, therefore not eliminating a pair of contacts for use with the PC board.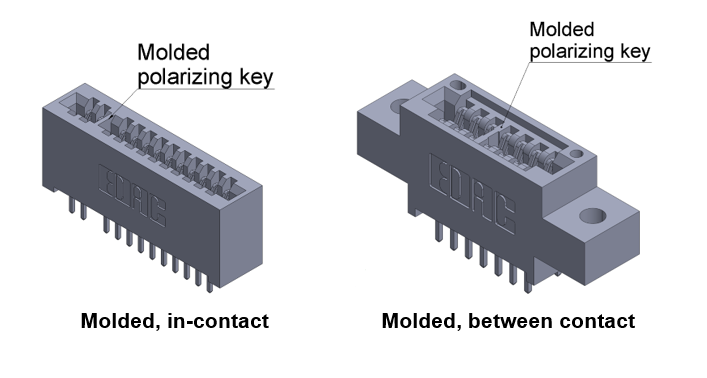 We continually update and advance our products to ensure that our customers have access to the latest and best products available. Contact us for additional information.