What is a RJ11 connector?
An RJ11 (Registered Jack-11) connector is most commonly referred to as a modem port, phone connector, or phone jack, and is used in telecommunication for plugging a telephone into a wall and the handset into the telephone. Similar to the RJ45, the RJ11 connectors are a little smaller, accommodating 4 wires rather than 8 in the RJ45.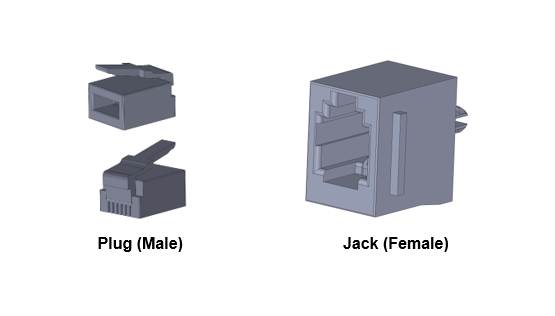 RJ11 Engineering Options
Many options are available for an RJ11 which include right angle or vertical mating orientation, and with or without a panel stop (ears).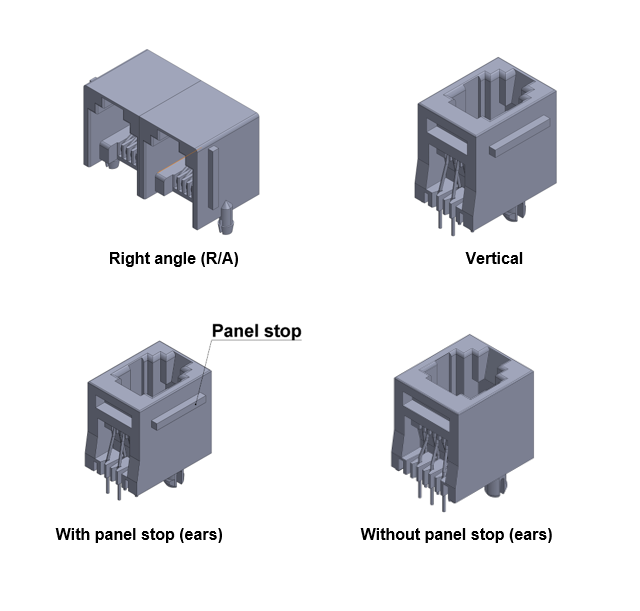 We continually update and advance our products to ensure that our customers have access to the latest and best products available. Contact us for additional information.