Card Edge: A Classic Connector In A Modern World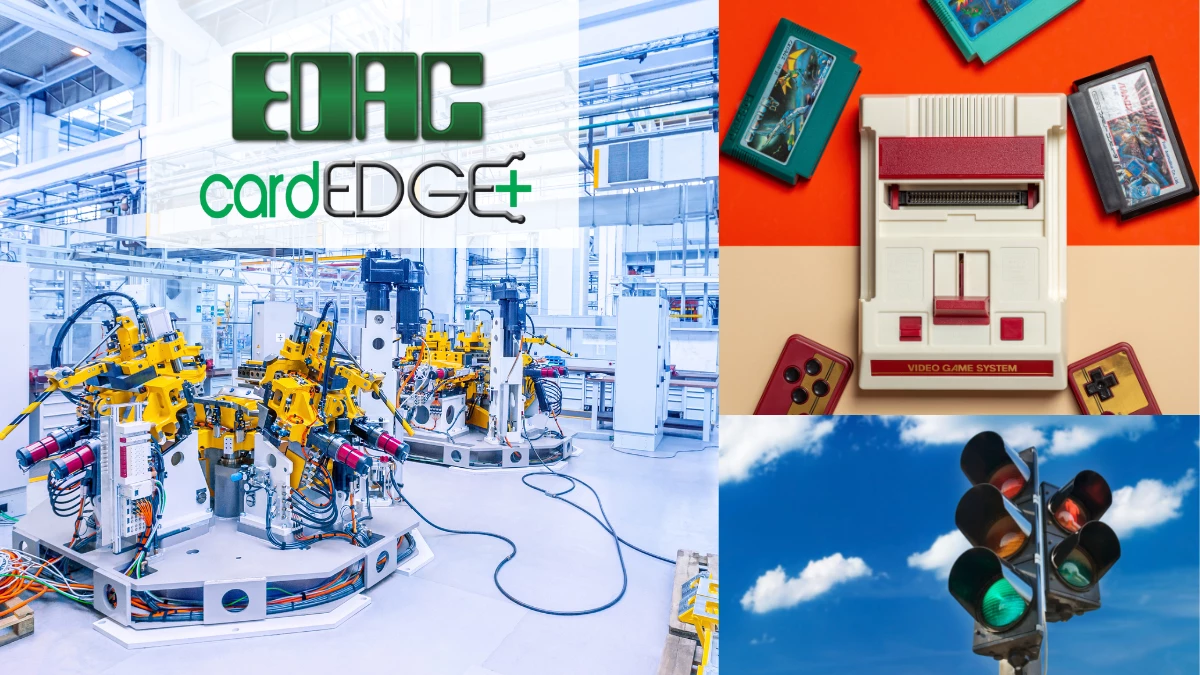 In a world filled with high-speed, micro-miniature electronics, the humble card edge connector might seem like a vision of the past. The card edge connector certainly enjoys a long and distinguished track record. Anyone who was part of the first generation of video gamers will be familiar with this technology, as the early game cartridges employed card edge connectors.
Most connectors use a two-part system, employing a plug with a corresponding receptacle. In contrast, edge card connectors are receptacles into which printed circuit boards are plugged. The electrical tracks on the PCB mate directly with the contacts of the card edge connector.
This arrangement offers critical savings for designers in competitive markets. Not only do card edge connectors reduce the number of components required, but they also require fewer processes in assembly.
However, far from being an old technology that is no longer relevant, card edge connectors have continued to be used across a wide range of applications. They have even been adapted to modern manufacturing techniques, including versions employing high temperature insulators that are suitable for the latest RoHS compliant infrared soldering processes.
Card edge connectors have also adapted to the latest high-speed designs. Peripheral Component Interconnect Express, otherwise known as PCIe, is a standard that connects peripheral devices onto computer motherboards. The EDAC family of PCIe card edge connectors feature differential pair signaling to provide low insertion loss, and a fine pitch to make the most of valuable board space. These connectors are widely used on server backplanes and are available in a range of options to make them amongst the most versatile card edge solutions in electronics.
EDAC has decades of experience in manufacturing card edge connectors for the electronics industry. From the earliest video game cartridges to the latest computer peripherals, EDAC is proving that card edge connectors are just as important today as ever.
We continually update and advance our products to ensure that our customers have access to the latest and best products available. Contact us for additional information.

---
Go Back