516 Rectangular+ Series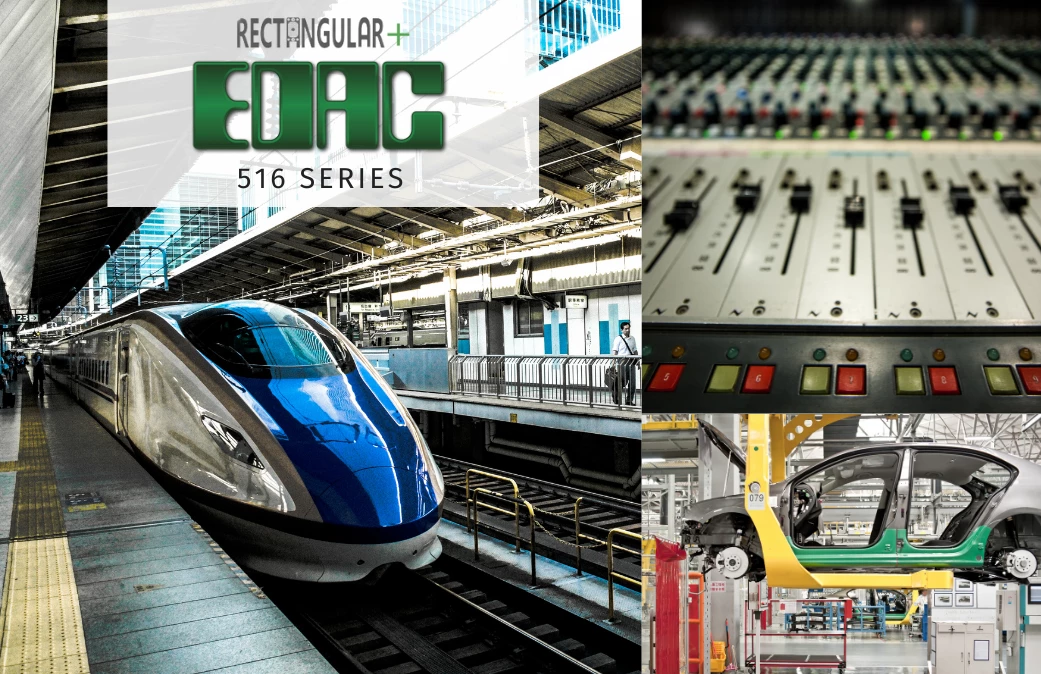 Even in the modern age of microelectronics, rack and panel connectors still deliver a popular solution, providing engineers with a flexible and reliable method of achieving high pin-count connectivity.
The 516 series of connectors from EDAC offers an enviable track record of high performance in harsh environments. With applications across almost all sectors of industry, the design of the 516 series makes it an invaluable tool for customers who need connectors they can rely on, even under tough conditions.
The hermaphroditic design uses forked blades to provide four points of contact, ensuring a reliable connection even when subjected to shock and vibration. Available with a wide range of accessories, including metal back shells to provide protection and EMI shielding, the 516 series is ideal for use in applications that require flexibility and reliability.
The 516 series provides users with excellent flexibility. For cable mounted applications, the gold-plated contacts are available with crimp termination and can be supplied individually or reeled for high-volume production. Panel mounting options include wire hole and wire wrap, and printed circuit board installations are made easy with through-hole solder tails.
When reliability and flexibility under demanding conditions is vital, the 516 series from EDAC delivers a complete solution.
We continually update and advance our products to ensure that our customers have access to the latest and best products available. Contact us for additional information.

---
Go Back